In Winter the temperature in The Capital can drop below freezing. But it's rare for it to actually snow in Canberra. There have been a few occasions where it has snowed and the snow has settled on the ground. This doesn't happen every year and it's a rare event.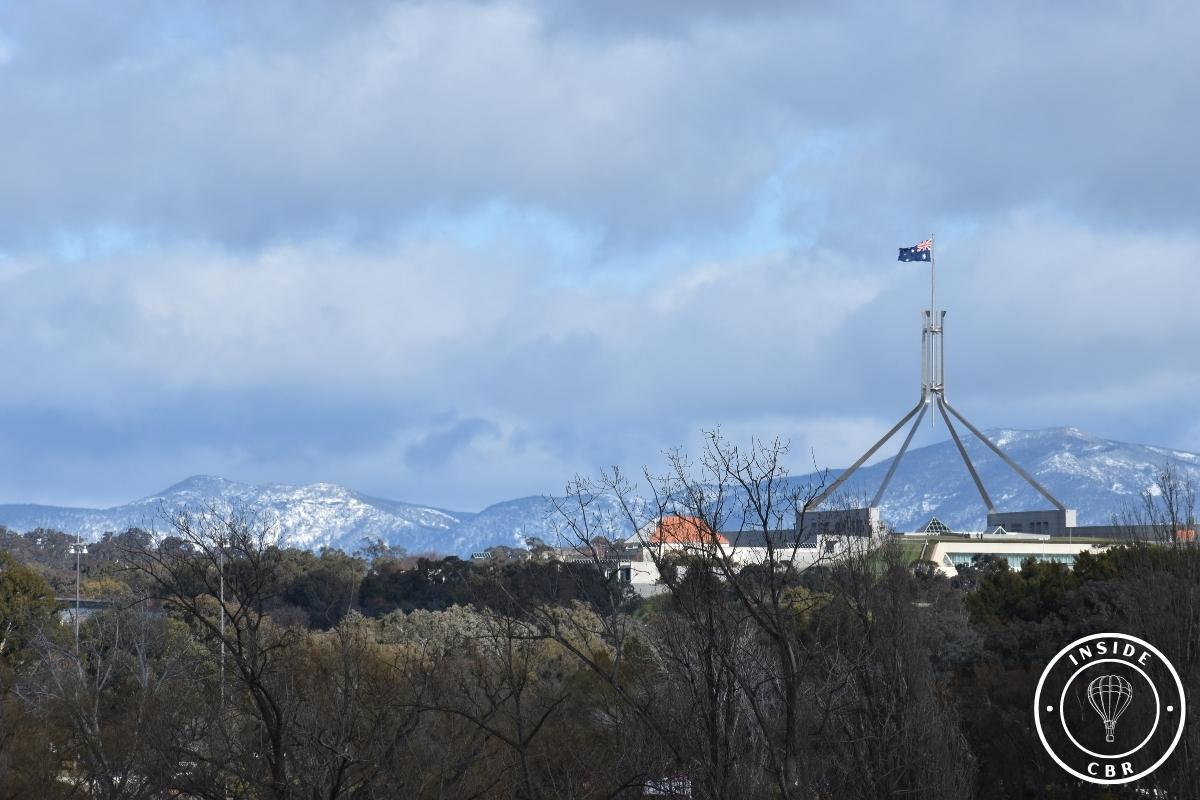 When does is Snow in Canberra
It doesn't snow in Canberra on a regular basis. Snow in Canberra is a rare event. If it does snow, it doesn't settle on the ground. Canberra's altitude is ~578m above sea level. It's not really high enough for snow. Funnily enough it can also be too cold in Canberra for snow. The colder it gets the drier the air. For it to snow, moisture is required.
The moist air around Canberra, hits the mountain ranges that surround the ACT and only the dry air passes over the peaks.
Can you see snow in Canberra?
Yes! During Winter the mountain ranges around Canberra do get a light dusting of snow. The south of Canberra usually has the best views out of the ranges. The snow will only cover the tops of the peaks and usually doesn't last for that long.
Where to See Snow Near Canberra
The closest place to see snow near Canberra is Corin Forest. Corin Forest has a snow machine that is used to create snow during winter. It's around a 50 minute drive from Canberra to Corin Forest.
Free Snow Play Near Canberra
Namadgi National Park is located in the south of the ACT. During winter there are a number of locations within the park where it's possible to see snow. Entry into the National Park is free. There's no guarantee you'll see snow in Namadgi though as it all depends on the weather. Some parts of Namadgi are very remote and can only be accessed with a 4wd. Roads can also be closed in Namadgi due to bad weather.
During Winter there are usually winter based activities in the city as well. These include Ice Skating and snow play.
What is the Closest Snow Field Near Canberra
If you're looking to go skiing near Canberra the closest ski fields are Selwyn, Perisher and Thredbo. They all are around a 2.5 hour drive from Canberra. There are buses that go from Canberra to various locations around ski fields.