Looking to play a round of Mini Golf in Canberra? We've put together a guide for 2023 with the best putt putt courses in Canberra. Mini Golf is a great way to spend an afternoon and can be played by people of all ages no matter your skill level.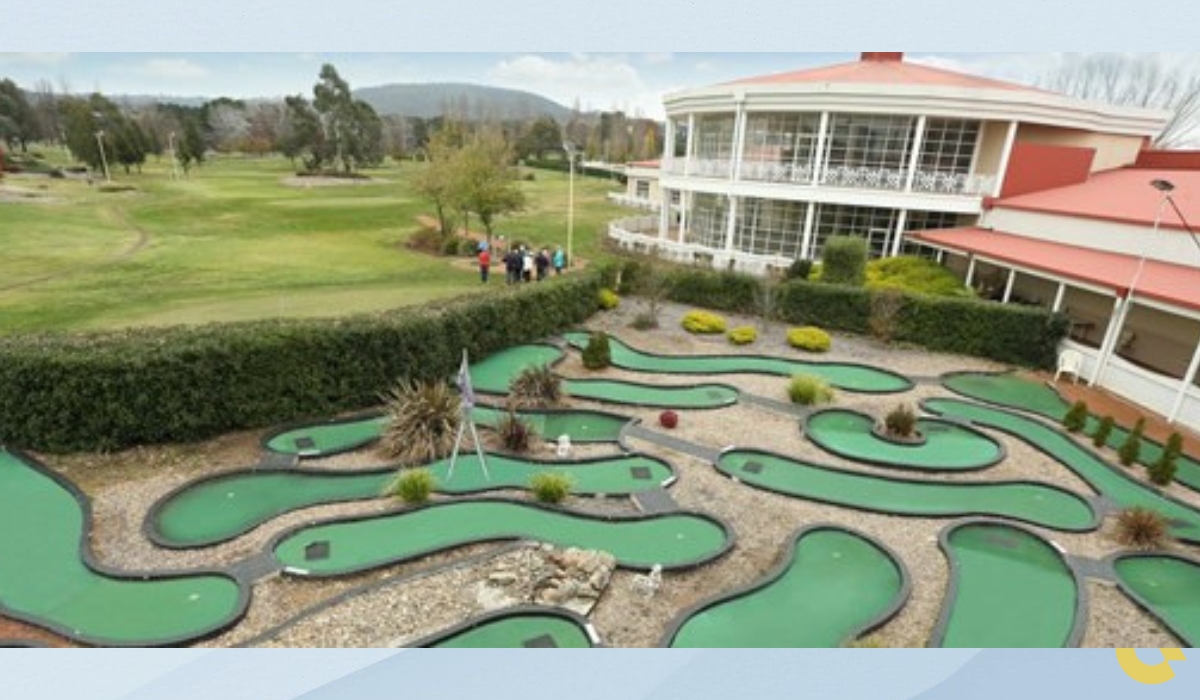 The Best Mini Golf in Canberra
We've updated this list with all the best mini golf courses currently in Canberra:
Jungle Golf
Jungle Golf is a glow in the dark indoor mini golf course located in the Powerkarts complex. The 18 hole course is Jungle themed and is illuminated using black lights for a nifty glow in the dark effect. Bookings are not required and it takes around 30-45 mins to complete the course.
Jungle Golf is located indoors so it's a perfect activity no matter what the weather is like.
Lake Walter Mini Golf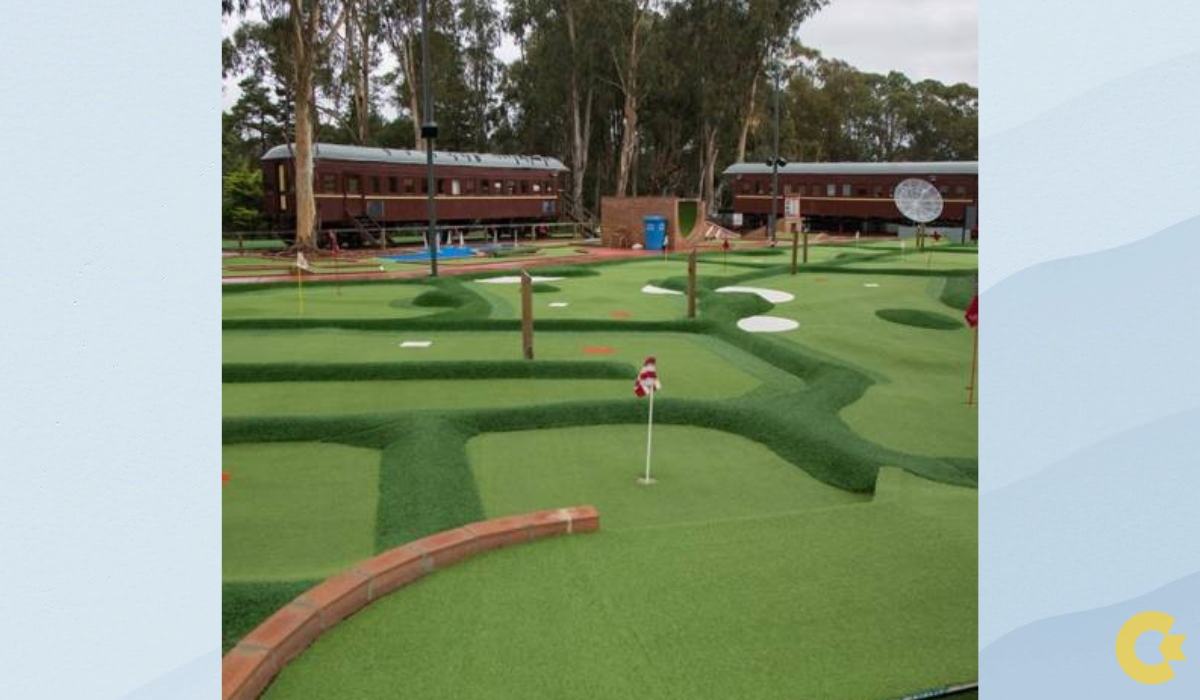 Lake Walter mini golf is located at Weston Park on the Lake. This is a large, outdoor mini golf course which features iconic Canberra landmarks. Lake Walter putt putt has 36 holes spread across two different courses.
The course is located outside.
Mini Golf Federation Square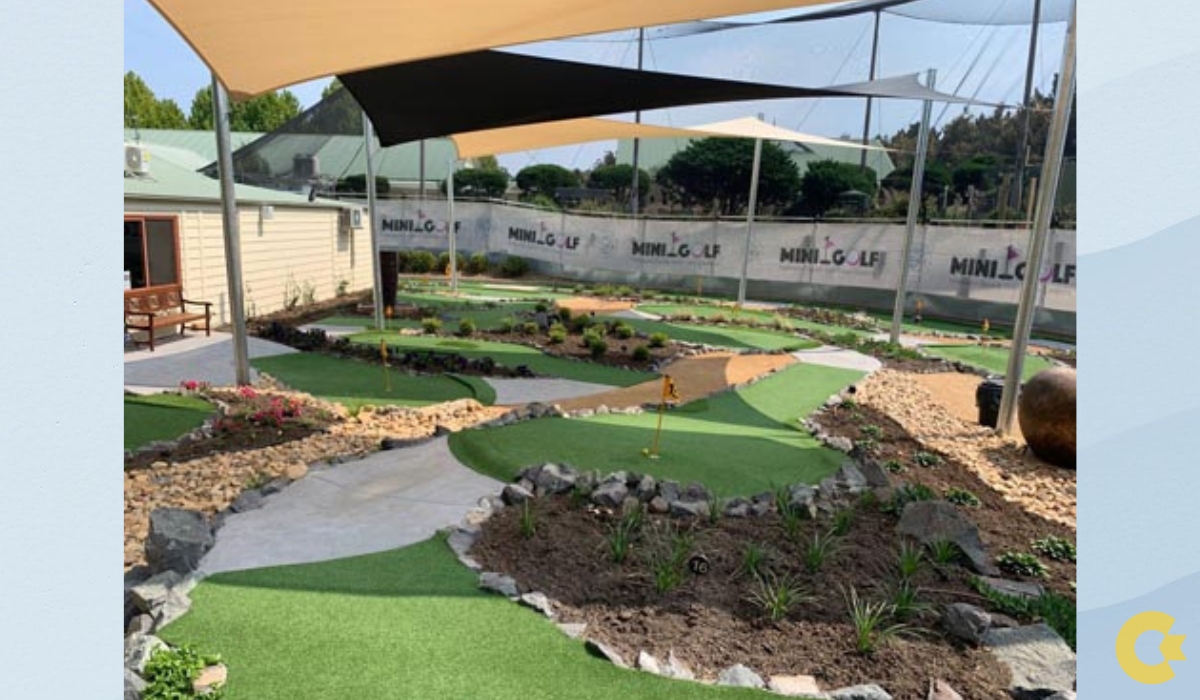 Mini Golf Federation Square is Canberra's newest professionally built mini golf course. This putt course features 18 holes and it's located outside. The course does have a number of shade sails to protect you from the strong summer sun.
Capital Mini Golf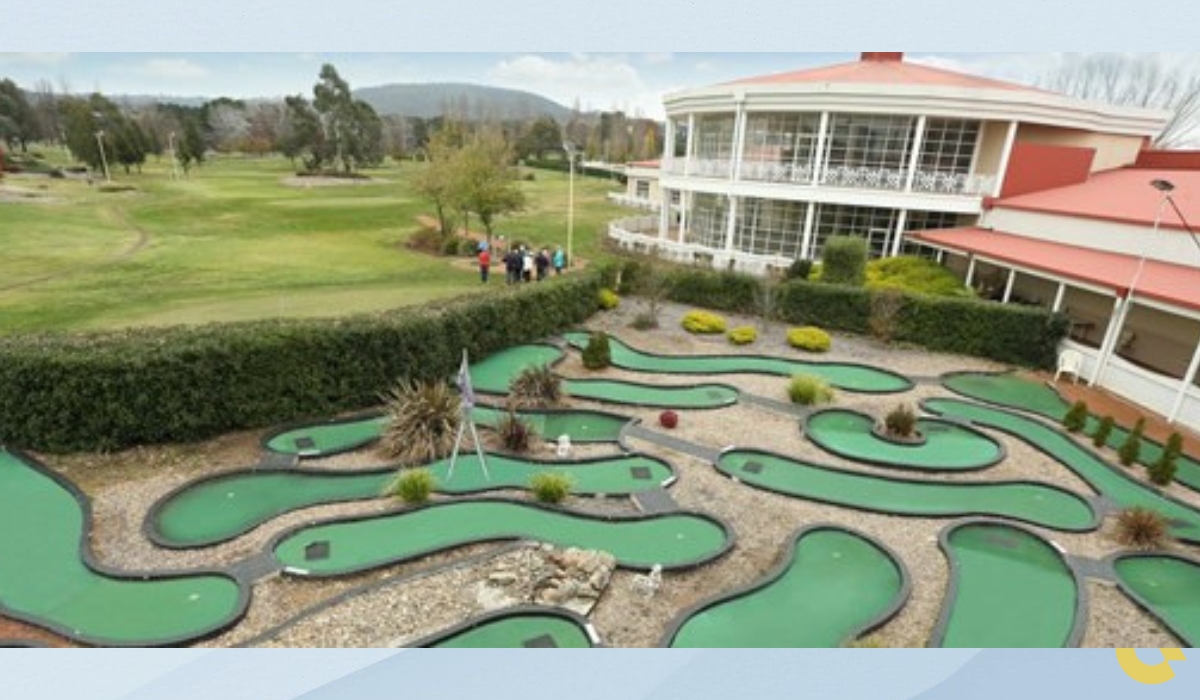 The Capital Mini Golf course is located at the Canberra International Golf Centre. This golfing complex also features a driving range and a Pitch and Putt course.
This course doesn't quite match the design of other mini golf courses in Canberra and some of the holes are a little basic. On the upside it is the cheapest mini golf course in Canberra with prices for children set at just $6.50 which includes club hire.
Closed Mini Golf Course in Canberra
Mini Golf King
This putt putt course was located at the Canberra Outlet Centre but closed down. It did feature some really great themed course designs. Hopefully a similar mini golf course will open in its place.
Pixar Mini Golf
Pixar Mini Golf was a temporary mini golf course that came to Canberra. A similar event called Potion Putt also came to Canberra. It's not clear if similar touring mini golf courses will make their way back to the capital. Of course we'll keep this page updated if they do.